SHOP IS CLOSED INDEFINITELY!

Sorry if this poses any inconvenience :(!

Please visit my new ebay shop Lovely_Closet!



Welcome to my shop!
I'm selling a variety of stuff, ranging from stationary to bags. Almost everything is brand new and are things that I don't really need. Have fun browsing and shopping around!

Sorry, NO TRADES!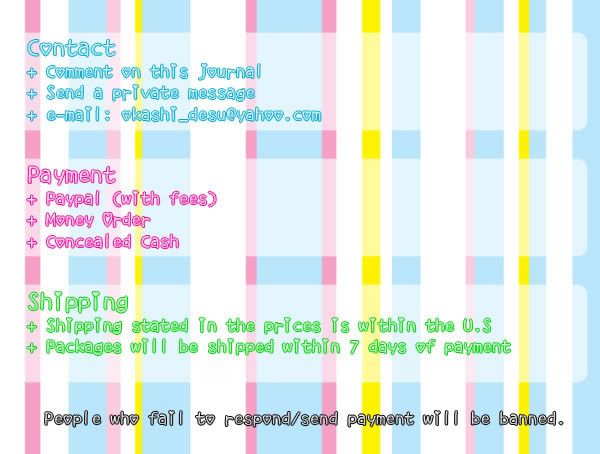 No refunds, exchanges, or returns! All sales are final!

Please comment on the entries if you have any questions about sizes, more pictures, etc.